I may be a wedding photographer based in Gloucestershire but the wedding venue of Bay Tree Hotel  has eluded me for some years.  It's only a stones throw away in the popular Cotswold village of Burford...packed with olde charm and a lot of tourists!

Pete and Sally chose this venue, but perhaps not the weather.  We've had April showers pretty much throughout the whole of June, and I'll have you know Mr weather man, this doesn't make it easy when your job is a wedding photographer.  No sooner did we have guests out for some group shots, the black clouds rolled in and within 10 mins it'd changed from blinding sunshine to heavy rain.  Needless to say it all added to the days events and became part of the wedding day itself.


Sally had a great wedding dress and this detail shot really shows off the ruffles (is that what they're called?).
I've not seen wedding shoes by Kirk Geiger before.  I rather liked these - probably because I have shoes by that designer myself.
That's them...the ruffles on Sallys wedding dress.  See what I mean now?


It took about 5 attempts to get this on :-)
This is something I often point out to brides - dry your flowers in good time before you need them.


How excited does Pete look?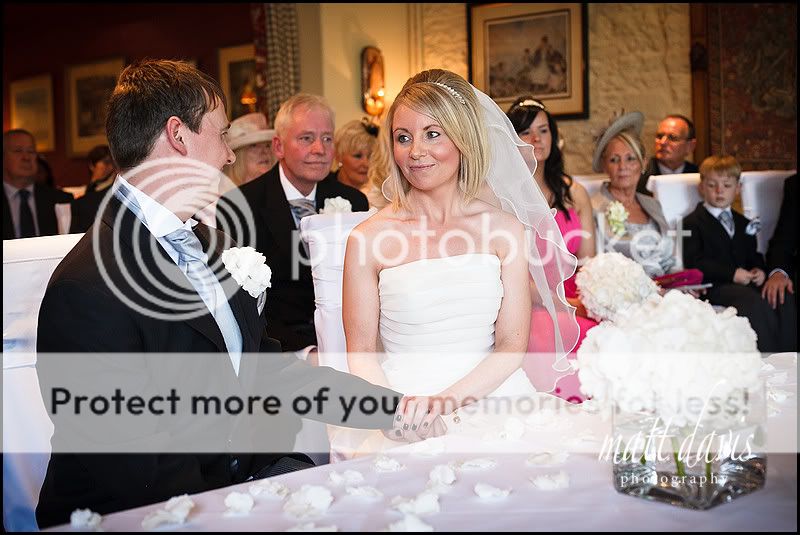 To 'READ MORE' click on the link on the left.