Adrian and Katherine - Great Tythe Barn
The Great Tythe Barn sits neatly in amongst a cluster of accommodation - perfect for your wedding guests......and nice and easy for me to nip from A-B!


First stop (A), bridal HQ for hair and make-up.
The Great Tythe Barn looked great all pimped out in purple.


Next stop (B), for the boys. Adrian is actually the one sitting down in his casuals. A shower and change of clothes only takes a bloke 10mins max!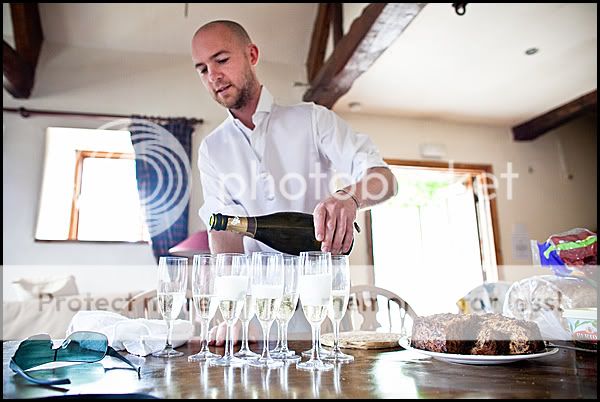 Champagne and fruit cake - nice selection.
Back to (A) for the finishing touches. Wedding dress on, shoes next, quick touch up of hair, a little extra lippy and we're off!
I rather liked the petals along the aisle.




"Hah - you've married me now!"
Ahh yeah, the weather. I haven;t mentioned the weather yet. Well, cloudy for the morning whilst inside, then super sunny spells just perfect for the drinks reception - you couldn't script it better (from a clients perspective). I would have preferred it the other way round but who am I to grumble?


Down in one! On the fizzy pop - better watch him later.
"Where's Woody - I dropped him under here somewhere...... I thought?!"