Pete and Clare - Friars Court 31st July 2010
Some pictures with some comments, so I guess saying anything here is unnecessary?


Identical twins for bridesmaids - neat idea Clare.


I'm liking real flowers in wedding hair - looks nice huh?
The girls all thought their hair looked nice - couldn't get enough of taking photos of it. In true style I too joined in.




Ahhh, mum. Now that's just the person we need for a job......."what's that" you may ask - well, check out what's under her arm - looks like a hairdryer right. Of course it is. Don't all mums hair dryer your wedding dress before you pop it on? Well, let me tell you, this brides mum does.....
.....and why not give the Bridesmaids dresses a quick blast too whilst at it - Doh, has it slipped of the hanger!?
Meanwhile Clare was keeping a close eye on things.....like where she'd put the flowers.
Ohh yeah, Clare's wedding shoes. She did suggest they didn't need photographing, however I decided against that. It's not every bride that goes to the effort of colouring in their wedding shoes around the edge with gold pen - good work!
Brides ready, let's rock and roll. Past the bouncer first (ok, so that's Clare's dad actually) and off to Friars Court just down the road for their wedding ceremony.


I don't remember taking this photo, but it's one that just jumped out at me when I downloaded the cards. Great hat for a wedding guest - very cool.


Is she singing?
The wedding had a vintage theme with these beautiful cups and saucers - perfect for afternoon tea.
Parent beware - small one very close to the moat! My responsibilities stop at photographer.

So it wasn't actually twin bridesmaids - you did get that was a joke right?
I don't come across many grooms who give their best man a quick nipple twist during speeches.


Pete's black book of past 'acquaintances' was the last thing I expected to see produced during his wedding speech. Ahh, ok, it wasn't a 'little black book' in the sense of 'hot honeys', but a jolly useful guide for how to maintain a healthy marriage - published circa 1940(ish)!




Can you tell the best man is a fitness instructor - this dude had more energy than me.


This has to be the best wedding cake cutting face ever.......
.....plus a little self congratulation afterwards for, yeah, wait for it......managing to CUT CAKE! (Well done Pete)
I've gone all floral this week with my wedding portraits.
I've often looked at this spot for a photo when walking past. So, at 6.45 on Saturday the 31st July I decided to stop and actually take one. Nice innit?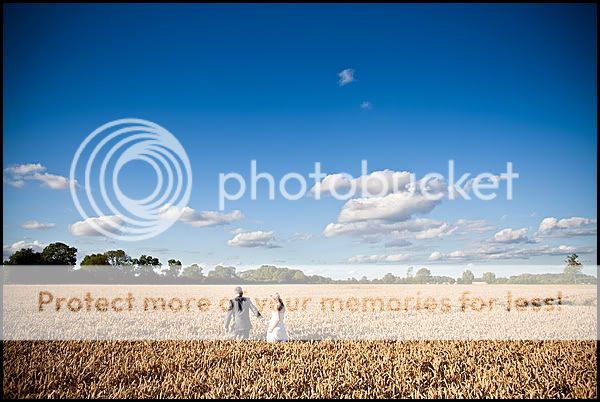 Yep - another wedding photo in a corn field. Great evening light for this one.