Dumbleton Hall Wedding - Stuart & Emily
September appears to have passed in such a blur. It's been my busiest month making it hard to keep up with wedding blog posts, but thankfully a little normality has now returned! I've managed to pull a few favourite photos out from Stuart and Emily's wedding at Dumbleton Hall - better late than never! It was a fine day, mixed conditions, but these only add to the day in my opinion.
Dumbleton Hall is such an imposing building, yet when seen set in it's grounds (as per below) it really doesn't look quite so daunting.


A miniature Dumbleton Hall!


This was such a cute wedding car. It was a friend of the families car, and certainly had that vintage wedding feel. Quite a squeeze for the bride and her dad!


The lovely registrar let me take photos during the wedding ceremony - super!
The rooms inside Dumbleton have great light for some natural photos of guests during the drinks reception.


Stuarts wedding outfit didn't exactly follow conventional dress rules. I guess as a gardener and keen downhill mountain biker, wearing a suit isn't the norm!
I've probably over used this angle on Dumbleton now, but it's such a great shot from the back of the building it's a must have in the wedding photos.
The wedding details weren't typical either.......this is the first vegetable theme I've ever come across. I believe they were all grown on Stuarts allotment too.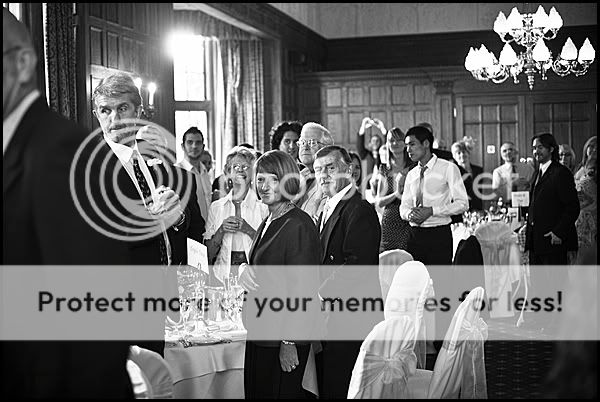 If you don't know what to say during speeches, feel free to scratch your head whilst you wait for inspiration!


I had two assistant photographers this weekend! One looks a little confused as to what's happening on the back of her camera! We call this 'chimping'.
One overly enthusiastic groom cutting the cake.