I had a double header of weddings last weekend, both in the Cotswolds at the same venue - Kingscote Barn. This time it was Alastair and Lisa's turn to tie the knot on a beautiful spring day.
Kingscote Barn set amongst rolling Cotswold hills, with spring lambs in the field - how 'country' is that?




Lisa's wedding hair looked fantastic swept to one side with a single flower. It complemented the fact her wedding dress had a single strap on the opposite side - neat.
I wasn't the only photographer at the wedding :-)


Tissues to hand....in a family size box!


I love the fact mum & dad are holding hands as they watch the wedding vows taking place.


Signing of the register can get a little boring for the little bridesmaids - why not have a run around to kill some time.
High Five for getting married.




Quoits and Giant Connect Four were available on the lawn at Kingscote Barn to entertain the wedding guests - both young & 'older'
Did they smell nice I wonder?


How cute is this? The bridesmaid even had her bouquet made 'slightly smaller' than the others.




Wedding bouquets with Gerberas aren't all that common...nice to see for a change. Handy they were left of this Cotswold stone wall for a photo :-). OK, confession time, I put them there....this isn't a 'documentary shot'!


Having worked at Kingscote Barn only two days earlier I was still keen to use the Oilseed rape (whilst it was in flower), but needed a fresh perspective compared to my previous wedding couple photos. Thankfully there was plenty of space to work with (it's a big field) and changing my lens choice mixed it up a bit too.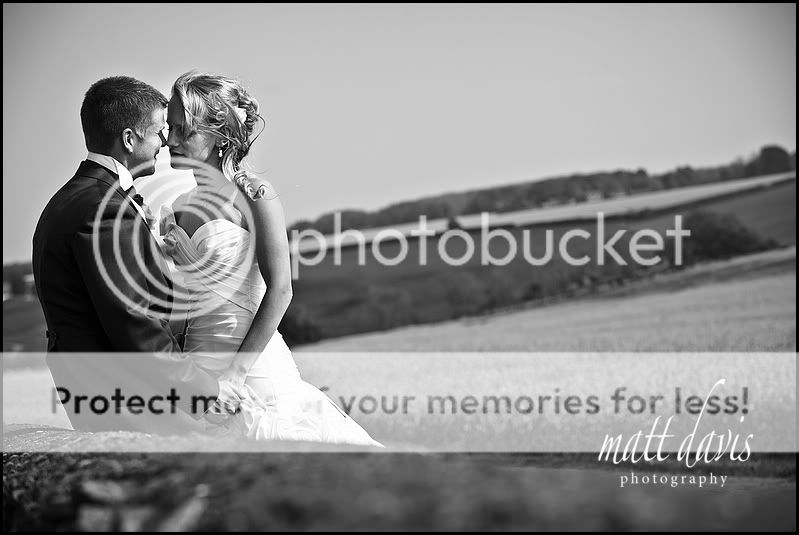 Smokin'.


Although a beautiful day, it was VERY WINDY. Not the easiest conditions to work with, so you'll have to excuse the stray hair in the above photo......but trust me, this was a calm moment!


Inside Kingscote Barn set for the wedding breakfast. Gerberas also formed part of the table centerpieces and were used along the mezzanine balcony (can you spot 'em?).




Cup cake wedding cakes....an ever popular choice for wedding couples lately. The top one looks the biggest, I'd go for that :-)


Ohh look, it's Gerbera decorations on the cup cakes too - how cool is that!? Lisa also had jars of Jelly Beans as table favours - colour coordinated of course with the pink & burgundy.


A departure from the norm with table seating plans too for this wedding. Alastair and Lisa sat at Table 3.....I know, crazy huh!?