With a wedding in Tuscany to photograph it would have been wrong to just fly out and straight back again, so Ali and I took a short break and explored some of the beautiful cities of Tuscany too.
Quite a pretty spot to plan your journey to Sienna. Map, Sat Nav, Rough Guide and Water - all the essentials.
The view from our table - ummmmm nice.
Tuscany certainly has some pretty towns.
This is the view of Sienna as we drove over the hill towards it. Note: It's not always best to take photos AND drive, but worth it on this occasion.
We stayed right in the center of Sienna with this superb view from our hotel room.
Possibly my favourite photo of the holiday. Simple and sums up Italy nicely.
At this point you should definitely stop viewing if you suffer from vertigo (or whatever the equivalent to it is, when looking up from the ground - a lot). Certainly makes your neck ache.
Click the READ MORE button (far left) to continue with this blog post.....and many many more photos of Sienna & Pisa.
These pesky cyclists were everywhere. I'm sure a race was going on in the town of Tatti, where I photographed the wedding too.
A black and white stripy Cathedral - inside and out.
Reasonably well decorated inside I must say.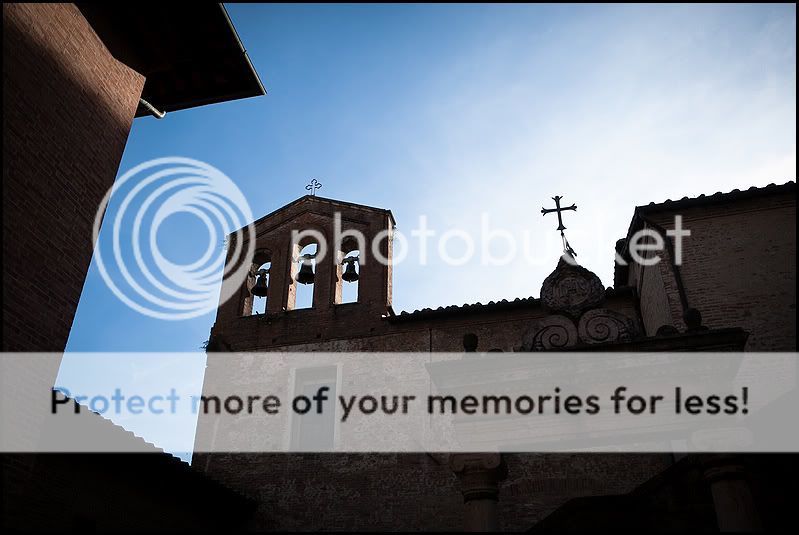 This is so typical of a lot of streets in Sienna....with Cyprus trees in the distance making it very Tuscan.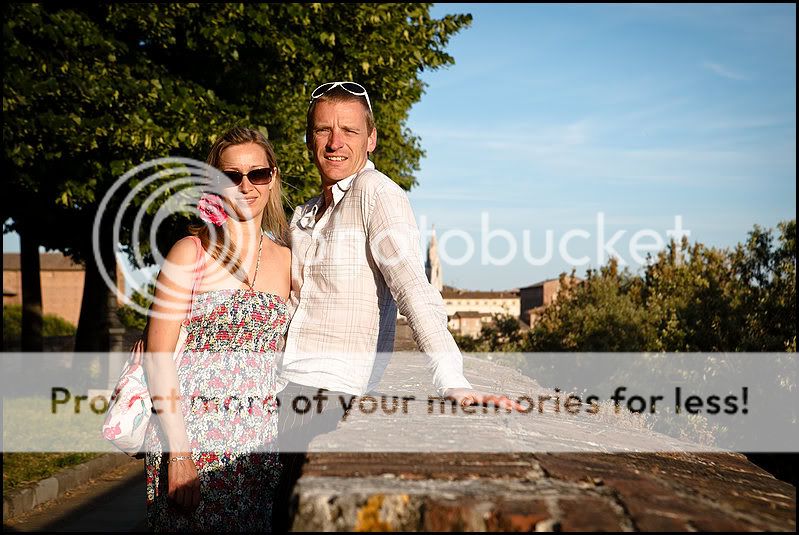 A handy wall for a self timer.
We ate outside at a lovely pizzeria, where this was the view from our seats. Fantastico.
Day 2 we left Sienna and headed to Pisa for a whistle stop tour before catching the flight home.
These Pinocchio figures were sold everywhere....and to remember Italy we even bought one to bring home for Barney.
This is the cliche shot everyone takes in Pisa - holding up the tower - classic. Obviously this isn't someone I know and needs to be seen from their perspective for it to make sense, but I rather like it this way.
Interesting fact for you: the tower not only has a lean, but is also slightly banana shaped as they tried to make minor correction to the lean as it was built. And for the uber geeks amongst you (as this was part of the wedding quiz) it's somewhere between 3.9m and 5.4m off vertical - depending on which guide book you read.
Off inside another Cathedral.....
.....more amazing ceilings and paintings!
My tour guide for two days.